EarthCam
EarthCam
Updated: 5 days 13 hours ago

Purple martins originally nested in giant old hollowed out trees, but many of these trees were cleared for farming and housing when colonists arrived. that left far fewer places for purple martins to nest and their numbers decreased.\r\n

This barn owl nest box is located on the Maurice River is Southern New Jersey, United States.\r\n
Today, EarthCam introduced a ground-up redesign for its Control Center 8 mobile app to deliver actionable visual data for owners and general contractors. The new app offers faster and more responsive control of live-streaming pan-tilt-zoom cameras and higher-resolution, more detailed views of multi-layer panoramic imagery. Continuously recorded video of the entire project is now easily navigated and managed from the field using iOS, Android and Amazon Fire Devices.
EarthCam, the leading provider of
construction camera technology
and services, today introduced expanded technologies for AI-powered documentation, live progress reporting and 3D/4D model integration. EarthCam is known for providing the industry's highest resolution cameras for an expansive range of jobsite imaging applications including AI-edited time-lapse documentation, 360° VR reality capture and multi-layer panoramic imaging. The growing list of solutions now includes aerial orthomosaic photography, perimeter security and live, in-camera AI safety analytics. These technologies enable EarthCam's customers to stay equally informed – if not – more informed, than visiting the jobsite in-person.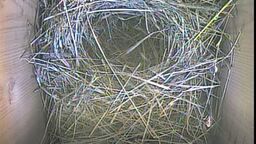 Active Eastern Bluebird nest in central Illinois.
Pages